Our Services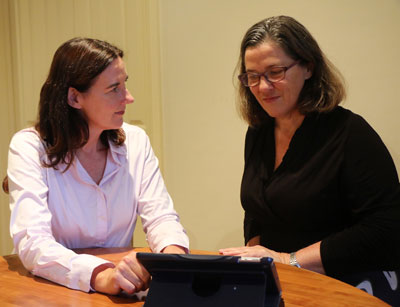 RMSP accepts referrals directly from individuals, medical practitioners, aged care facilities and accredited private hospitals on the Lower North Shore.
We provide assessment and treatment for communication and swallowing disorders such as:
Aphasia (difficulty understanding or expressing language)
Dyspraxia (difficulty programming speech sounds)
Dysarthria (slurred speech)
Laryngectomy and voice disorders
Dysphagia (difficulty swallowing)
Oesophageal transit issues in the elderly which make eating difficult
Adult fluency (Stuttering)
Adult voice disorders
The disorders we treat are generally the consequence of:
Stroke
Acquired brain injury
Neurological conditions such as Parkinson's Disease, Motor Neuron Disease and Multiple Sclerosis
Head and Neck cancer and surgery, tracheostomy and chronic medical conditions
We provide home, hospital or aged care facility visits. In addition, we provide a weekly group speech therapy session on Tuesday mornings in Mosman.
In-service lectures on both communication and swallowing disorder management to staff at aged care facilities and hospitals are also offered.
RMSP accepts referrals from GPs under the Chronic Disease Management Plan (formally EPC) for 5 sessions per calendar year. We also accept GP referrals to provide services to Veterans through the DVA.